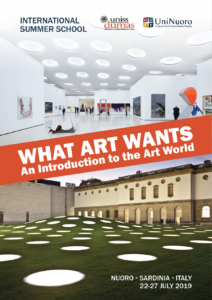 Is an international curator and art writer. He currently lives and works in Berlin. A former twice President of the British Art Critics Association (AICA), he has been the curator of the International Rohkunstbau summer exhibitions (2004-2019). A writer of a dozen or so books, and major museum publications, three hundred catalogue essays, as well as numerous critical articles and reviews, his recent projects include an extensive German Art since the 1960s exhibition Elective Affinties / Wahlverwandschaften, National Museum of Latvia in Riga (2016). Current exhibitions include B.A.R.O.C.K., at Schloss Caputh, Potsdam and the ME Collection in Berlin. In October a major exhibition in HDLU, Kunsthalle of the Artist Associations, Zagreb, Croatia, deals with the recent history and development of painting at Leipzig Art Academy since the 1960s. Art is a complex social product. It affects the way we look at the world and concerns both the aesthetic and the politic realms. What does it take to be an artist? Who decides what is good and valuable? Which artists are going to last and which are doomed to be forgotten? How the works of art circulate, and how do they make an impact?
Scholars and professionals of the art world convene to Nuoro this July, at the heart of Sardinia, for an immersive course in the basic principles of the art world. During a week of lectures, workshops and seminars, the students will learn about the main agents and rules of the multifaceted cultural, economic and social system we call "art".
Questioning the power relationship between the artists, the institutions and the market, the school will provide advanced students, artists and young curators with a map and a compass to navigate the art world.
Guest speakers are Andre Buchmann, head of Buchmann Galerie (Berlin and Lugano); David Elliot, curator, writer and professor of Modern and Contemporary art; Martin Engler, Head of Contemporary Art at the Städel Museum Frankfurt; Mark Gisbourne, art writer and independent curator; Pierluigi Sacco, full professor of cultural Economics at the IULM of Milan.
The school is directed and coordinated by Giuliana Altea, professor of Art History at the University of Sassari and president of the Costantino Nivola Foundation and by Antonella Camarda, research fellow at the University of Sassari and director of the Museo Nivola.